Smart, responsive legal services
Avoid stress and needless risk
Enjoy peace of mind
Stand up for your rights
Practice Areas
Starting up or running a business in Ireland is tough.
I know this from experience because I have been doing it for over a quarter of a century.
I've hands on experience in starting up a company, dealing with employees, debt collection, negotiating a franchise agreement or a lease on a commercial premises, doing business online, copyright and intellectual property, consumer rights, commercial borrowing, etc.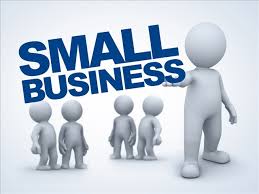 Employment law in Ireland is a mine field. The amount of legislation, regulation, codes of practice that an employer has to be aware of is enormous.
Terry Gorry & Co. has helped many employers and employees with their employment/HR problems. And we have built up a base of expertise that we are happy to share with our clients.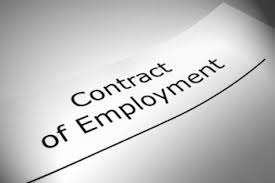 Accidents happen. Everybody knows this.
But if you suffer an injury as a result of the fault of another you may be entitled to compensation. It's provided for in law and why insurance is taken out.
Probate law involves two critical areas:
Wills and
Trusts
Not making a will is a good way to ensure that the State decides who gets what when you pass off 'this mortal coil'. It is also makes the administration of your estate slower and more costly.
Trusts can be very useful to provide for minors and to delay, for whatever reason, the passing of assets to beneficiaries. Trusts can also have significant tax advantages.
If you are a landlord or tenant or thinking about buying or selling a property, the peace of mind that comes from having a competent solicitor is hard to put a value on.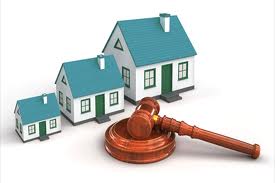 Our conveyancing fees are almost certainly the most competitive you will come across. And we pride ourselves on always returning phone calls and keeping you up to date with what is going on.
Having a criminal conviction, even a minor one, can have serious consequences-in your career, travelling abroad, working abroad.
And it can have unforeseen consequences later in life.
Avoiding one, even a small one, is strongly advisable if at all possible.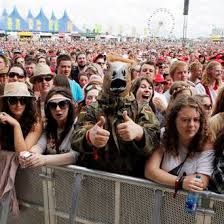 Certain road traffic offences carry a consequential disqualification.
This means that a Court has no discretion about disqualifying you.
And the difference between a conviction for careless driving and dangerous driving is really not appreciated by drivers.
Debt is a huge issue for ordinary, decent, hard working people up and down the country.
I'm not a miracle worker. There is no simple solution to a huge and unsustainable  debt burden.
But the personal insolvency act, 2012 does provide some relief, including a much improved bankruptcy option.
Access, custody, maintenance, guardianship are issues that I deal with on a daily basis.
Many people don't know what their rights are and get a raw deal as a result.
Separation and divorce are, regrettably, common occurrences nowadays in Ireland. You might be in this situation and just want to move on.
I recognise that family law is different.
The emotional and psychological trauma involved in family law cases make them different.
I act for international clients in carrying out service under the Hague Convention or the Brussels and Lugano Conventions.
Many international companies such as banks and other lenders are finding it very cost effective to have a firm of Irish solicitors representing their interests in Ireland.
Pursuing debtors, company set up in Ireland, advices in relation to transnational litigation etc.
Free Reports on Buying or Selling Property, Small Business, Employment Law
Terry Gorry & Co. Solicitors is smaller than most solicitors firms.
That's why we try harder. (When you are small you don't have any choice).
We simply can't afford to not return calls.
Or emails.
Or not to be nice.
The thing we try hardest to do is be nice. And professional.
Because we can't take you for granted.
And we don't.
We're still a little hungry.
We're not afraid of plain hard work.
That's why you will see the office open at 7 most mornings.
And why you can organise a consultation outside normal working hours. Like Saturday morning or in the evening.
And when you call it'll be me answering the phone.
Try it.
Choosing the right solicitor isn't easy.
There are plenty of good solicitors in Ireland.
No matter what your legal difficulty is, it is probably causing you a lot of worry and anxiety.
And you almost certainly want a solicitor who will really listen and understand your problem.
You might be someone who has never had any contact with the legal system in Ireland. This makes it all the more important that you are comfortable with whoever you engage.
And who will give you a voice and fight your corner without ever judging you.
You want to be able to pick up the phone, email or call into his office to discuss your issue at a time of your choosing.
You definitely want him to be approachable and not full of himself.
You want him to be professional and hard working.
And you expect him to return your calls..promptly…and to keep you informed at every step of the way.
When You're Smaller You Try Harder. Or else.
When you are a small fish in a big pond, you have to keep moving. Or the bigger fish will eat you.
That's why we have to try harder. 
Let me give you an example. To make it easier for you to find answers to your questions we have created a number of  specialist websites.
For example, if your problem is with employment law, or a small business issue, or family law, or probate and making a will we have a website dedicated to that topic alone. That way you won't have to be wading through information that has no interest for you.
So if you're happy speaking directly to the Principal solicitor and getting well researched, cost effective, professional advice and representation,  we will get on just fine.
But if you are concerned about fancy waiting rooms, a prestige Dublin address, or an impressive art collection…we are probably not for you.
You might be an ordinary citizen…a small business owner…an entrepreneur…a member of a Board of Management of a school…a school principal…a parent…an employee…an employer.
If I can't help, I will certainly point you in the right direction.
And I won't beat around the bush in putting you straight. That way neither of us is wasting our time or money.
You can contact me now by phone or email. 
Or you can learn more about me here.
Please take the time to read this disclaimer as the information on this site is provided for informational purposes only.