Before entering into a contract of employment there are three areas that an employer needs to consider carefully.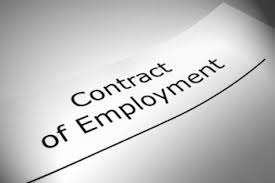 These areas can be broadly categorized as follows:
Advertising the position
Interviewing for the job
Conditions precedent.
Job Advertising
Advertising the job can be fraught with danger for the employer as it is easy to fall foul of employment equality legislation. In addition the wording of the advertisement can be held to form part of the subsequent contract of employment.
Interviewing for the job
Employers need to be careful not to ask questions which fall foul of the Employment Equality Acts, 1998-2004 and avoid asking questions that could be considered discriminatory on the grounds of age, marital status, sex, and the other grounds referred to in employment equality legislation.
Keeping note of the interview is a smart practice as what is said at interview (by both parties) can be held to form part of the subsequent contract.
Conditions precedent
The employer should make a job offer conditional on certain conditions being fulfilled, depending on the position. These conditions may cover Garda vetting, clean driving licence, health to do the job, suitable references, registration with professional bodies, and others-this will depend very much on the nature of the work and position.
The areas of references and medical examinations can cause problems and the key principle always for the employers is that you have the employee's consent to take up references and medical reports/evidence.
If you have a question or concern, please use the contact form below. We respond within 24 hours, guaranteed.
Employers-How to Avoid Costly Employment Claims