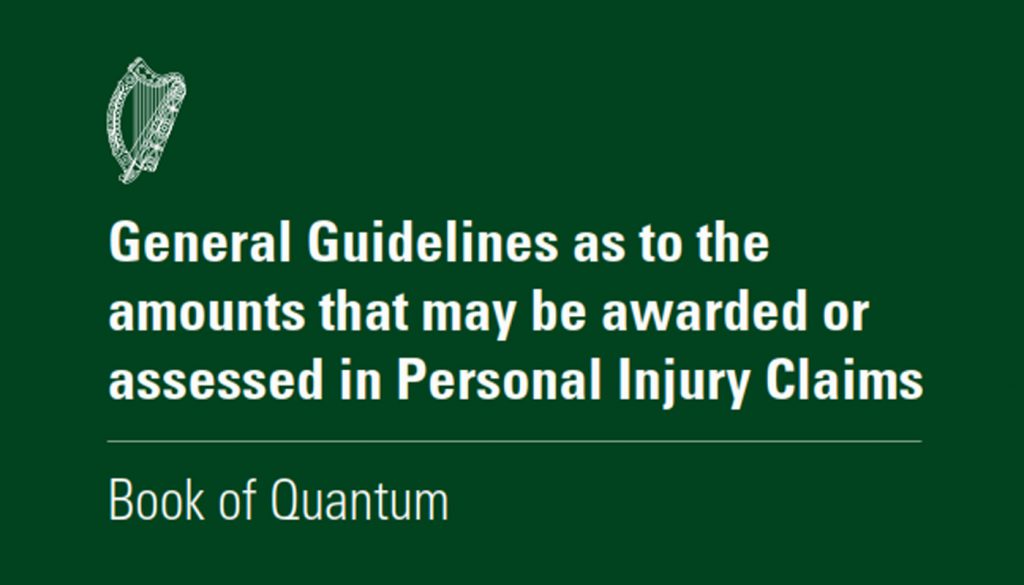 The Injuries Board in Ireland is a statutory body whose principal function is to assess the amount of compensation a person should receive arising from a personal injuries claim.
This claim may arise from injuries sustained in the workplace, in a road traffic accident or a trip and fall type injury in a public place.
It is important to note that the Injuries Board simply quantifies the quantum or amount of damages that they feel is due to the injured party; they do not assess liability or assess the merits of a case where liability is contested.
If liability is an issue and not accepted by the person or company against whom you make a claim the Injuries Board will issue a certificate to you allowing you to pursue your claim through the legal system.
Benefits of the Injuries Board
The principal benefits of the Injuries Board include
1.  Speed-a claim can be settled in around 9 months
2.  Compensation is ordered to be paid without massive legal or other costs
3.  Any citizen can pursue their claim for compensation through a relatively straightforward system and can apply online or in writing.
Despite these advantages many people prefer to use a solicitor to help with their claim to the Injuries board for a whole host of reasons.
Three of the principal ones would be
1)  The ordinary person who may have only one claim in their lives not being sure how good the assessed amount of their claim is;
2)  The claimant not being comfortable with form filling, dealing with any queries to do with medical reports and making the necessary arrangements for medical examination
3)  Having a legal professional in their corner to advise the injured party on the merits of their case, the merit of the assessment and whether to accept it or not and utilizing the experience and training of a solicitor to handle their claim from start to finish.
Many find the presence of a solicitor particularly comforting when the other party to the assessment, the respondent, is an insurance company who would have considerable experience in dealing with claims, road traffic accidents, workplace accidents etc.