We at Terry Gorry & Co. Solicitors act for an increasing number of international clients.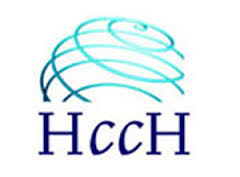 Many of our clients from the United States, Canada, the United Kingdom and Europe find it much more cost effective to engage our services rather than try to pursue litigation, debt collection or other business/legal requirements from overseas.
(Read serving of foreign process in Ireland for the procedure for US clients seeking to serve papers in Ireland and enforcement of judgments and service of documents between EU countries)
Debt collection for international clients
Debt collection for international clients is a growing part of our firm's activity. Many Irish people bought property abroad during the boom years of the Celtic Tiger.
However with the downturn in the Irish economy in the last three years or so, many Irish borrowers have chosen to walk away from their property commitments overseas.
Increasingly banks and debt collection agencies are contacting us to help them to collect debts in Ireland and to have foreign judgments recognised here by the High Court.
The threat of an impaired credit rating in Ireland combined with an application to have a foreign judgment, either EU or non EU, recognised here can have a positive outcome for the lender without the need for potentially costly legal proceedings.
However the procedure for having a foreign judgment recognised and enforced in Ireland varies depending on whether you obtained judgment in the EU area or outside the EU.
We have also assisted international clients with various business and commercial matters such as company incorporation, regulatory requirements advice and so on.
See
Serving of process in Ireland
We assist many international companies, banks, finance providers, law firms and attorneys to effect service of process in Ireland under the Hague Convention procedure.
You can read more about serving of foreign process in Ireland and get a quotation by clicking on the link.
Unlike many process servers Terry Gorry & Co. is a member of the Law Society of Ireland, the governing body in Ireland for the regulation of solicitors.
If you feel your company could use a cost effective legal presence on the ground with considerable experience in commercial matters do not hesitate to contact us with your query.
[contact-form 2 "Enquire About Process Serving"]