The heads of the new Personal Insolvency Bill were published this week and provide major changes in how personal and other debt can be dealt with in the future in Ireland.
The antiquated Bankruptcy laws in Ireland will be significantly overhauled when the Personal Insolvency legislation becomes law later in the year.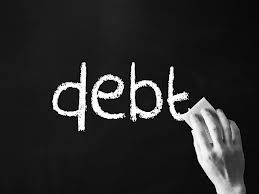 It is intended to publish the full bill before the end of April as agreed with the EU/IMF "troika" and it will come into law either before (unlikely) or after the summer Dail recess.
The new law, when passed, will see
The bankruptcy period in Ireland being reduced from 12 years to 3 years
The setting up of a State run insolvency service intended to help people manage their debt
The setting up of three non-judicial voluntary debt settlement procedures.
Voluntary debt settlement procedures
Three new debt settlement procedures are envisaged:
1. Debt relief certification for people with debts (unsecured, for example credit cards) of up to €20,000 in unsecured debt. If you meet the criteria to qualify for this debt relief certificate your debt will be frozen for one year and then written off (provided your financial circumstances have not improved). You apply for this certificate from the proposed Insolvency Service and your net disposable monthly income must be less than €60 and your net assets are less than €400 (apart from the concession of being able to have a car worth less than €1,200).
2. Debt settlement for people with unsecured debts of in excess of €20,000 which will involve the assistance of a personal insolvency trustee and a write off of some of the debt over a 5 year period. This is a debt settlement arrangement and involves an application for a Protection Certificate which stops creditors from taking any action against you for 30 days. 65% of your creditors must agree to the proposed payment plan and if agreed the arrangement will be recorded on an insolvency register. If you stick to the arrangement for 5 years your debts under the arrangement will be discharged.
[flv:http://terrygorrysolicitors.s3.amazonaws.com/personal-insolvency-law-ireland.mp4 http://terrygorrysolicitors.s3.amazonaws.com/personal-insolvency-law-ireland.png 600 380]
3. Personal insolvency arrangements (PIA)- this will cover both secured and unsecured debt and will be of great assistance to homeowners in difficulty with mortgage debt. The PIA is for people with debts, both secured and unsecured, of between €20,000 and €3,000,000.
This arrangement will see a personal insolvency trustee assist the borrower to do a deal with creditors and oversee the repayment plan for a period of 6 years. To avail of this option you need to be able to prove that you are insolvent and are likely to remain insolvent and the application for a protection certificate from the Insolvency Service. This arrangement will depend on the agreement of unsecured (55%) and secured (75%) of the creditors. The bank, the most likely secured creditor, may be persuaded to agree as the stick for the banks in the Personal Insolvency Bill is the new bankruptcy law which will only endure for 3 years, not the current 12.
Judicial bankruptcy
This will involve a petition to Court to go bankrupt and will see all of your property come under the control of an Official Assignee appointed by the Court. Any income you earn in excess of your living expenses will be used by the Official Assignee to pay your creditors. You will be discharged from bankruptcy after 3 years provided you have been co-operative and honest, although the Court does have the power to order you to make payments for a further 5 years. This new law will also prevent a creditor owed less than €20,000 petitioning the Court for your bankruptcy.
There is no doubt that the new Personal Insolvency law, when it comes into force, will provide some much needed relief to people struggling with unpayable debts. The role and attitude of the banks to this proposed law is unclear at the moment and the leading banks have been uncharacteristically quiet in their response. Their willingness to recognise the reality of the current debt situation for many people will be a significant factor in the success of this law.
UPDATE SEPTEMBER 2013
The new personal insolvency arrangements available are reviewed in this more recent post (September, 2013).
If you have a question or concern, please use the contact form below. We respond within 24 hours, guaranteed.