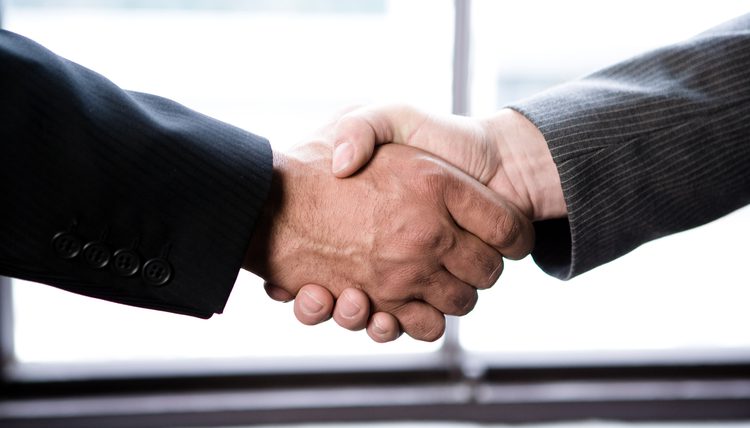 Partnership.
You start out with such good intentions.
But when it goes wrong, it can be catastrophic.
That's why the need for a written partnership agreement in any partnership is crucial.
Because if you do not have one, then the Partnership act 1890 will govern your relations with your partner.
Partnerships are an important part of business life in Ireland for a number of reasons including taxation, accounting, and disclosure advantages over limited companies.
1) any time 2 or more people come together to carry on business and do not form a company the law assumes they are in partnership.They are then subject to partnership law which dates back to the Partnership Act of 1890.
2) Professionals such as doctors,lawyers,dentists,vets,accountants are not allowed to form companies.
3) There are advantages over forming a company from the point of view of tax, accounting and disclosure requirements.
Unlike a company a partnership is not a separate legal identity which means that partners have unlimited liability, unlike directors or shareholders in companies.
And partnerships do not have to go through any registration process to be formed.
The downside is that each partner is liable for the losses of his co-partner in carrying on the partnership business, even where the other partner has defrauded clients of the business.
Definition of Partnership
Partnership Act 1890 defines a partnership and essentially states that where 2 or more people carry on business with a common view of profit, then a partnership exists.
A written partnership agreement is not necessary.
And where 2 or more companies come together to carry on business to make a profit then unless they have set up a special purpose joint venture company a partnership will be deemed to exist.
However it is important to note that Co-ownership of property alone does not mean that a partnership exists; there must be a sharing of any profits between partners.
Generally the maximum number of partners allowed is 20;however there are exceptions made for solicitors and accountants.
Types of Partnership
There are 2 types of partnership:
an informal partnership (partnership at will) and 

formal partnership (fixed term partnership).
Why is it important to have a written partnership agreement?
Because if there is not either an implied or express agreement the partnership will be considered in the eyes of the law a partnership at will and will be governed by an act from 1890….which in most cases is wholly inappropriate for modern business.
For example without a written partnership agreement the 1890 Partnership act will mean that
1) there is no right to expel a partner
2) any partner may dissolve the partnership
3) if a partner dies, the firm will automatically dissolve
4 ) there is no power to resign under the Partnership act, although a partner can retire by dissolving the partnership.
These are pretty crucial reasons for partners to set down their agreement and understanding in a written partnership agreement.
Business Name of Partnership
If the partnership is carried on under a name which does not consist of the surnames of the partners, then the partnership must register a business name and publish the names of the partners on the firm's stationery.
In the event of a dispute, this may be very important as it may indicate when somebody became or ceased to be a partner.
Partners rights under the 1890 act
1) every partner may take part in the management of the business so if this in not desired then a written agreement should reflect the wishes of the partners.
2) a simple majority of partners is all that is required to make a decision.Again if this is not desired then a written agreement is a must.
However this is tempered by the requirements that
a) all the partners must exercise their powers for the benefit of the partnership as a whole
b) to change the partnership business there must be unanimity
c) no partner may be introduced without the consent of all the partners
d) a partner may not be expelled by a majority.
Majority Rule in a Partnership
There are 2 restrictions on the capacity of partners to bind the whole partnership by a majority vote:
partners have a fiduciary duty to each other and must exercise their rights for the benefit of the partnership as a whole

sections 24 and 25 of the Partnership Act, 1890 limit the powers of partners to use majority rule.
Section 24 (8) requires unanimity for a change in the partnership business;
section 24 (7) provides that no partner may be introduced without the consent of all the partners
section 25 prohibits the expulsion of a partner by a majority of the partners unless all partners have expressly agree to such a power being conferred. However there is no right to expel under the default agreement situation.
Fiduciary Duty of Partners
A partner has a fiduciary duty to co-partners under common law.
However, the Partnership Act, 1890 also provides as follows:
section 28 provides that partners are bound to render through accounts and full information of all things affecting the partnership..
section 29 provides that a partner must account to the partnership for any profits made from partnership property
section 30 provides that "If a partner, without the consent of the other partners, carries on any business of the same nature as, and competing with that of the firm, he must account for and pay over to the firm all profits made by him in that business."
However this does not prevent a former partner from competing with the former partnership.
Written Partnership agreement
It is pretty clear that having a written partnership agreement is crucial to the smooth running of the partnership and to ensure that the wishes of the partners at the outset are carried out.
The Partnership act 1890 does not prevent a former partner from competing with the firm after he leaves and for this reason it is common for modern partnership agreements to have a non compete agreement, generally for a maximum of 2 years.
Financial rights of partners
The default position from the 1890 act is that all partners are entitled to share equally in the profits and capital of the partnership and must contribute equally to the losses.
This means that even if a partner does not contribute capital in the same proportions as the other partners he is still entitled to share in the profits equally.
The 1890 Act also deals with interest on capital, interest on loans, remuneration of partners, and drawings.
Remuneration of Partners
The Partnership act 1890 states that no partner is entitled to remuneration for acting in the partnership business.Clearly a written agreement is a necessity and should also set out the provisions for the drawings of partners.
Partnership Property
It is very important to decide at the outset which is partnership property and which belongs to individual partners. It is important to note that the 1890 act presumes that property used in the partnership is partnership property and that property bought with partnership funds is partnership property.
So it should be clarified from the start who owns what, and what is partnership property and what is not.
Liability of partners to third parties
Partners are liable for the debts and obligations of the partnership without limitation.
And where a creditor can not get money due to him from the partnership he is entitled to get his money from the partners personally.Generally a partner acting within the scope of his authority binds the whole partnership legally.
However he must act as a partner and it must be within the ordinary course of business of the partnership.
If a partner can wiggle his way out of binding his firm to an outsider then he himself will be made personally liable.
A partner can bind the partnership arising from his authority which may be
express authority

implied authority
ostensible authority.
However, the act must be done by a partner as partner of the partnership within the ordinary course of business of the partnership. If a partner was acting outside the partnership in a different capacity, she would not bind the firm.
Actions Between Partners
Rows and disputes between partners are, unfortunately, quite common.
Any litigation between partners will be strongly influenced by 2 factors:
courts are reluctant to allow partners to sue other partners on foot of a single partnership obligation. Instead they tend to prefer that all partnership obligations be determined as part of a general settlement of accounts on the dissolution of the partnership;

courts are reluctant to compel an unwilling partner to be a partner of another. Accordingly the specific performance of partnerships are only granted reluctantly and not too often.
Dissolution of Partnership
Dissolution of a partnership can occur by
1)  automatically eg on the death or bankruptcy of a partner
2 ) by notice (section 26 or 32 (c)  ie any partner can just dissolve the partnership by giving notice in the absence of any express or implied contrary agreement. The notice will take effect from the date set out in the notice, but this date cannot be before the date of receipt of the notice.
Once the partnership is dissolved, any partner can demand the sale of partnership assets in order to discharge the liabilities of the firm.
3)  illegality-partnerships formed to carry out an illegal activity or an activity contrary to public policy are automatically dissolved
4) by expiration-either at the end of the partnership term or on the completion of a specific undertaking for which the partnership was formed
5) dissolution by the court-section 35 provides statutory grounds for dissolution by a court including where
a partner is of unsound mind

a partner becomes permanently incapable of performing his part of the partnership contract
a partner's behaviour is prejudicially affecting the partnership business
a partner is in breach of the partnership agreement
where the partnership can only be carried on at a loss
where it is just and equitable to dissolve the partnership.
Dissolution of Partnership by Court as a Remedy in a Dispute
The court can dissolve a partnership under section 35 of the Partnership Act, 1890 where it decides that
a)  a partner has carried on in a way that is damaging to the business
b)  where a partner commits a breach of the agreement consistently
c) whenever the court decides that is just and reasonable to dissolve it.
Courts can also appoint a receiver/manager to preserve partnership assets where it decides it is appropriate to do so.
Types of Partnership Dissolution
There are two types of dissolution of partnership:
A general dissolution and
A technical dissolution.
General Dissolution of Partnership
This occurs where the partnership is ended and the business is wound up and the partnership assets are sold. Section 39 of the Partnership Act, 1890 allows a partner to force the general dissolution of the firm.
Technical Dissolution of Partnership
A technical dissolution will occur where there is a change in partners, either by a partner leaving or a new partner joining the firm. The death or bankruptcy of a partner will also lead to a technical dissolution.
It will become a general dissolution if the remaining partners decide to sell the assets of the partnership and wind up the business.
No right to expel a partner
Under the Partnership act 1890 there is no right to expel a partner,no matter how negligent or unprofessional he is, so this is another important reason to have a written partnership agreement drawn up.
Consequences of dissolution of Partnership
Where a firm goes into general dissolution the assets of the partnership will be sold to pay the debts of the partnership.
It is important to be aware that if there is insufficient funds to pay creditors then in the absence of an agreement to the contrary each partner will have to contribute equally to those losses…..regardless of the contributions of capital by each partner at the outset.
In order for a partner to protect himself after dissolution he must give notice to all existing customers to avoid any liability after the dissolution.
It is vital that a former partner notifies customers of the partnership that he is no longer a partner or he could be held liable under the Partnership act 1890 for any obligations incurred by the partnership after his departure.
Any partnership agreement must provide for the share of the departing partner to be purchased by the continuing partners and must provide for what will occur on the death of a partner.
As you can see there are many, many good reasons to have a written partnership agreement drafted if you are going into a partnership.
If you do not then the Partnership Act 1890 will govern your relationship with your partners and as you can see it is completely inappropriate for modern commercial activity.
(NOTE: there are 2 other types of partnership recognised by Irish law which have not been considered here-a limited partnership and the investment limited partnership.)
You should consult a solicitor or other suitably qualified professional to have your partnership agreement drafted and which will provide for all of the issues outlined above.
Learn more about small business in Ireland.