Agency workers supplied by employment agencies are protected by various pieces of employment law legislation in Ireland arising from the Temporary Agency Work Directive 2008/104 and the implementation into Irish law in May, 2012 of the provisions of this directive.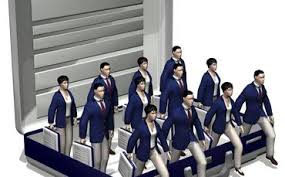 The purpose of this directive is to ensure equal treatment for agency workers compared to other workers.
There is one important fact which needs to be ascertained when dealing with agency workers and that is "who is the employer-the agency or the end user company?"
For the purposes of most employment law legislation such as the Payment of Wages Acts, the Terms of Employment (Information) Acts, the Maternity Protection Acts, and the Redundancy Acts, the agency is the employer in the eyes of the law.
However, and this is an important caveat, under Unfair Dismissals legislation the end user is deemed to be the employer under an implied contract of service (see Diageo Global Supply v Rooney [2004])
UPDATE 2012
The Protection of Employees (Temporary Agency Work) Act, 2012 was enacted in Ireland on the 16th May, 2012.
However, the pay provisions of the Act were made retrospective. This means that agency workers, who were on assignment on the 5th December, 2011 are entitled to equal treatment in relation to pay from that date.
All other entitlements under the Act were made effective from 16th May, 2012.
Employment Agencies' Obligations
The employment agency is responsible for the equal treatment of working and employment conditions in respect of
Pay
Working time
Rest periods
Rest breaks
Night work
Overtime
Annual leave
Public holidays
Hirers' Obligations
Hirers are responsible for
Access to collective facilities and amenities
Access to information on vacancies in the hirer company.
The hirer is obliged to engage in enhance communication with the employment agency to ensure that the Agency can satisfy itself that the agency worker is getting equal treatment as if they had been employed directly to the job of the hirer.
Protection of Employees (Temporary Agency Work) Act-2012-guidance note from the Department of Jobs, Enterprise and Innovation.
If you have a question or concern, take legal advice and contact a solicitor.