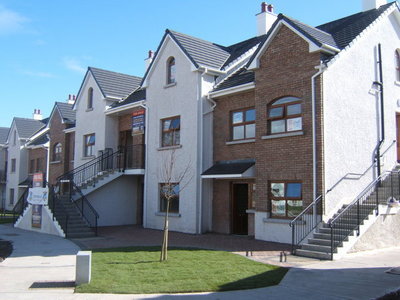 The First Home scheme has been launched by the government in July 2022 with the purpose of making it easier for first time buyers to buy new homes.
The First Home Scheme will do this by providing part of the purchase price of the new home. Key points about this new initiative are:
It is for first time buyers (but an applicant may also be eligible if he/she previously purchased or built a home but was in a relationship that has broken down and the applicant has no interest in the previous property)
The applicant must have mortgage approval with a participating lender, borrow the maximum mortgage amount, have a minimum deposit of 10% of the purchase price
Participating lenders include AIB, Bank of Ireland, Permanent TSB, EBS, Haven mortgages
The buyer will be able to buy out the equity stake of the First Home Scheme, or the Scheme will be repaid when the property is sold
If the equity stake is not paid within 6 years the property owner will have to pay a service charge based on the funds supplied by the Scheme at the outset. The service charges will be applied to the account from year 6
A house price ceiling will apply in each local authority area
The maximum amount available is up to 30% of the new property (this will be 20% if the buyer is availing of the Help to Buy Scheme)
The property cannot be a self build and must be bought as a principal private residence
The minimum equity share is 2.5% of the property price, or €10,000, whichever is higher
The money does not have to be paid back unless the property is sold or it is no longer the principal private residence of the applicant or the applicant dies. But you can choose to pay back some or all of the equity stake.
There is a First Home Scheme website which you can access here.
Service charges
Service charges will apply from year 6 as follows:
Year 6 to 15 1.75%
Year 16 to 29 2.15%
Year 30+ 2.85%
These service charges as payment to the First Home Scheme for services related to the provision and servicing of the equity facility.
Take a look at the FAQ for the First Home Scheme here.
The frequently asked questions includes
The role of your solicitor
Switching your mortgage
Redeeming your equity share
Fees and charges
Steps in the application
Rules and eligibility