If you are thinking about going bankrupt in Ireland, this piece will give you the essential information you will need.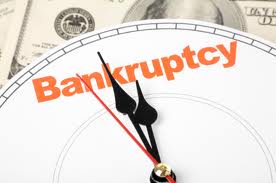 Elsewhere on this site you can find more information about bankruptcy law in Ireland.
But this piece aims to give you the meat and potatoes of what's involved in you choosing to go bankrupt and the procedure involved.
Debtor's Bankruptcy
I am assuming you are the one who is choosing to go bankrupt.
This is a "debtor's bankruptcy". (A creditor's bankruptcy is where a creditor of yours chooses to apply to have you made bankrupt-that procedure is covered elsewhere on the site).
Firstly, before applying for bankruptcy you need to explore the alternative solutions available to you courtesy of the Personal Insolvency Act, 2012:
A debt settlement arrangement or
A personal insolvency arrangement.
To apply for bankruptcy you don't need a solicitor. But you would be well advised to engage one because
It is a High Court application by way of a Petition verified by an Affidavit and Statement of Affairs and
You need legal advice to confirm that bankruptcy is the right option for you.
There are 2 key offices you need to know about:
The Office of the Examiner of the High Court. Your application for a bankruptcy order is filed in this office in the first instance.
This office is an office of the High Court.
2. The Official Assignee's office. After your bankruptcy order is granted you will deal with the Official Assignee's office.
The official assignee is an independent statutory officer of Court who administers your estate once you have been declared bankrupt.
Consequences of Bankruptcy
The main consequences of bankruptcy are:
Your debts are wiped out
All your property transfers to the Official Assignee (The only assets that do not transfer to the Official Assignee are essential assets up to a value of € 6,000 (including vehicles), or more, if the High Court allows.
You are discharged from bankruptcy after 3 years
You must contribute from your surplus income towards your debts for up to 5 years
The Official Assignee receives and deals with the claims of your creditors-they can no longer contact you
The Official Assignee administers your estate.
Eligibility for Bankruptcy
To be eligible for bankruptcy you must fulfil the following conditions:
I.            You must be insolvent
II.            You must lodge €650 with the Insolvency Service of Ireland
III.            You must swear an affidavit that you have made reasonable efforts to use the alternative debt settlement arrangements open to you-the debt settlement arrangement and the personal insolvency arrangement
IV.           Your debts must exceed your assets by more than €20,000 and you must present a Statement of Affairs setting out your financial position
V.            You must prepare a petition for bankruptcy.
Bankruptcy Fees
The fees for bankruptcy are
€650 for the Insolvency Service of Ireland
Stamp duty on the petition and affidavit of €102.50.
As I write this you would also have an advertising fee for a national newspaper of approximately €500 to advertise your petition for bankruptcy. However this is almost certain to change as the Companies (Miscellaneous Provisions) Bill 2013, if passed into law, will do away with the requirement for advertising.
Your Duties re Your Bankruptcy
You will have to attend the High Court on the day your application for bankruptcy is listed; you will have to attend again on the Statutory Court Sitting date.
You also have to cooperate fully with the Official Assignee; attend the bankruptcy division of the Personal Insolvency of Ireland on the day you are made bankrupt.
You will also have to attend for interview with the Official Assignee's office.
Post Bankruptcy
The Official Assignee will look for a contribution from your surplus income, if any, after deduction of reasonable living expenses.
Your pension is not transferred to the Official Assignee.
The Family Home in Bankruptcy?
Your share of the family home will transfer to the Official Assignee. You may be able to agree a schedule of mortgage repayments with your bank, provided  the Official Assignee agrees that these payments are within reasonable living expenses and not for some exorbitant pile with eye watering mortgage payments.
The Official Assignee cannot sell the family home without first obtaining the consent of the High Court. The High Court will consider each case on its merits and look at your creditors, your spouse's/civil partner's situation, and your dependents.
If there is equity in the family home the Official Assignee will seek to sell his share to your spouse/civil partner.
If there is no equity the Oficial Assignee will consider the sale of his share to your spouse/civil partner.
Discharge from Bankruptcy
You should be discharged after 3 years.
This period could be extended if you don't cooperate with the Official Assignee or you fail to disclose all of your property.
[flv:https://s3-eu-west-1.amazonaws.com/terrygorrysolicitors/bankruptcy-procedure-ireland-2014.mp4 https://s3-eu-west-1.amazonaws.com/terrygorrysolicitors/bankruptcy-procedure-ireland-2014.png 640 480]