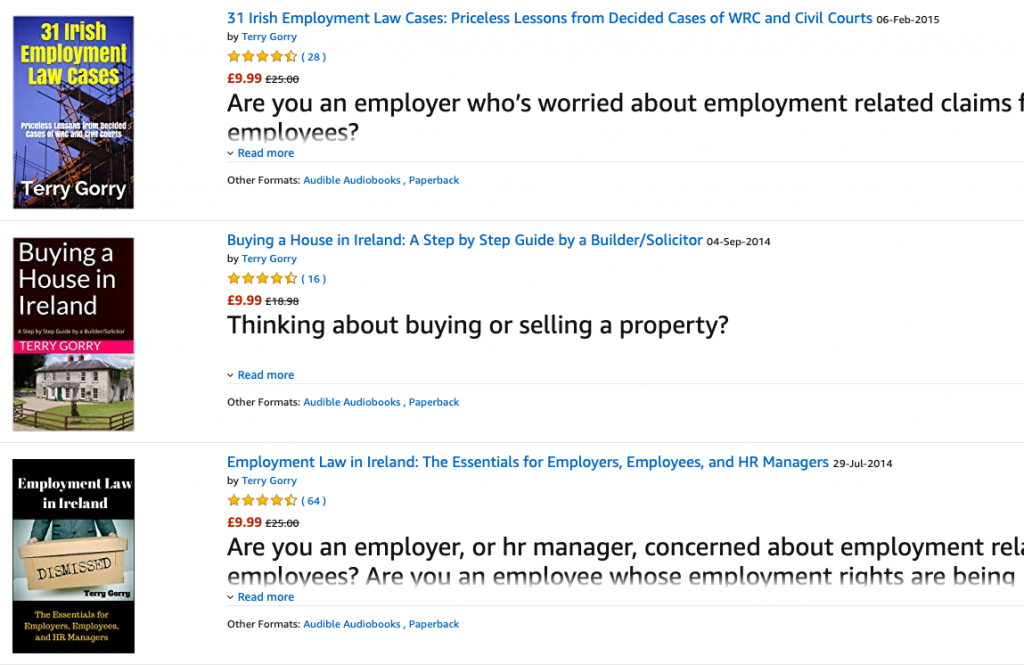 Have you ever thought about selling your own digital product online? For example, your own ebook or a course.
The idea is not nearly as far fetched or unrealistic as you might think.
I myself have done it as I sell my own books-Kindle and print-online through the Amazon platform and I sell the audiobook version of four of my books on the Amazon owned ACX audio platform. This allows me to sell audiobooks on Audible and through the main Amazon website.
I have also created a couple of online courses which are hosted and delivered through the Teachable.com platform. I have one on how to carry out a disciplinary procedure in the workplace and one on investing in shares and property.
I guess I take it for granted but I do not believe that it is that difficult to create these products, especially the book, and the vast majority of people with basic skills and a willingness to learn would master the required skills easily.
Ebooks/Kindle books
Don't be put off by the use of the word 'book' either, because a book can be as long or as short as you want it to be provided you deliver something of value to the reader. This might be a good story, it might be your experience or knowledge about how to do something, it could be a shared experience, it could be just something that is diverting and entertaining for the reader.
The possibilities are endless.
Online courses
Your online course could be delivered by text or video or audio or a combination of all media. And you will have a choice of online platforms from which to choose to deliver your course. I use Teachable.com but there are many others such as Skillshare, Thinkific etc.
If you think that you have nothing to teach or share, think again. Most people have some skill or knowledge or life experience that would be valuable to others. If you can package it in a digital product you could easily start your own online business selling digital products.
Building a business online
You are unlikely to strike gold initially and you need to commit for the long haul. No business is an instant, money spinning success from the start so you will need to treat your work and industry as a business.
The world was a changed place from an online business perspective prior to the covid 19 pandemic but it has accelerated further change in society and how we live and work.
It is a reasonable bet that the potential for working and building a business online is even greater now than it was with a greater acceptance of online activity since the spread of the global pandemic.