There is a wide number of forums available for employees to seek to have their employment rights upheld and vindicated.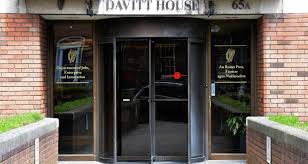 These include
• The Rights Commissioner service
• The Employment Appeals Tribunal
• The Labour Court
• The Labour Relations Commission
• The Equality Tribunal
• The Courts
• The Health and Safety Authority
• The National Employment Rights Authority (NERA).
Here is a brief look at these bodies. Elsewhere on this site you will see the occasions when you have to go to one of these bodies or the other as breaches of various pieces of employment law legislation occurs.
Rights Commissioner
The Rights Commissioner service can deal with transfer of undertakings, unfair dismissals (if there is no objection by either party), health and safety, protection of employment, protection of young persons in employment, protection of fixed term workers, adoptive leave issues, carer's leave, industrial relations, minimum wages, organisation of working time, terms of employment, payment of wages, parental leave, maternity protection, persons reporting child abuse.
Take a look at the Labour Relations Commission website at www.lrc.ie for more information and to download the relevant forms.